On Monday, the New York Philharmonic (NYP) and Lincoln Center announced what appears to be the actual renovation plan and design for the Philharmonic's new hall. While observers have been conditioned to assume the organization's are more likely crying wolf than renovation, it seems that the latest rendition is likely to stick.
That's a good thing, because the initial information looks fabulous.
For now, renderings are in short supply but just look at what's in store.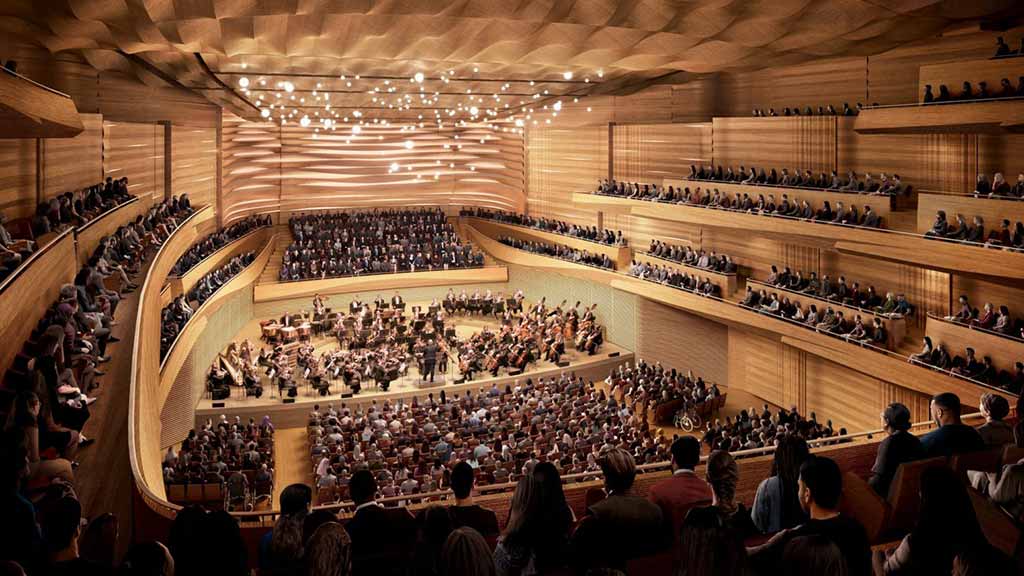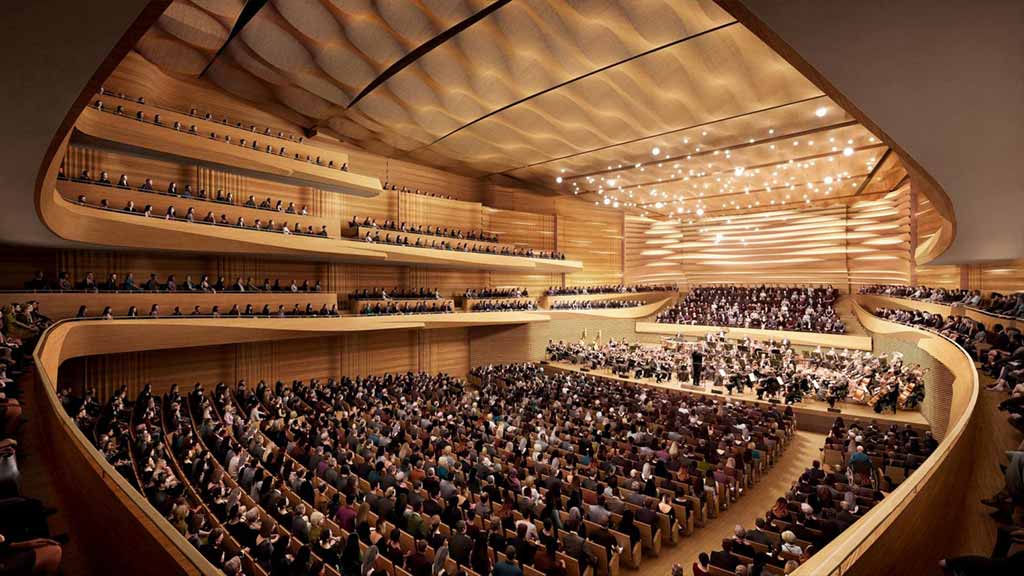 While notes of a vineyard design are present, it's still a strong shoebox concept. And if there's an acoustics firm out there capable of giving New York what it so badly needs, it's a•'ku•stiks.
They're the firm behind some of the most remarkable successes across the globe over the past decade. Schermerhorn Symphony Center in Nashville (2006), Cincinnati's massive renovation (2017), Ordway Center Concert Hall (2015), Teatro Mayor in Bogotá, Colombia (2010), and the list goes on and on.
As of now, there's not much information available but if you're a regular reader, you've already had an insider view thanks to a series of guest author posts from one of a•'ku•stiks principals, Christopher Blair.
Blair will be heavily involved in the project and if you want to walk a mile in his shoes, so to speak, here are a quintet of must-read articles that will provide some insight into what you can expect.
Building Concert Halls, Part 1: What makes a great concert hall?
And you never know, he just may write something special for us at some point soon.