Veteran music critic and cultural reporter Tim Smith published an article at his personal blog on 7/29/2019 that examined the conspicuous silence from Baltimore Symphony Orchestra (BSO) music director Marin Alsop when it comes to the summer season squashing, gala gouging lockout.
I think there's one person who can cause a major shift in the BSO's fate, the one person who stands to lose a heckuva lot (not just a hefty salary) if the BSO becomes a lesser version of its current self, or goes out of business altogether. This happens to be the only person associated with the BSO who commands a global stage, someone whose words and actions would be noticed widely.

Yep, Marin Alsop, I'm talkin' to you.

Her appearance over the weekend on NPR's "Wait, Wait, Don't Tell Me" — the BSO was mentioned, but not its troubles — reminded me that the one important voice we have not heard from around here, not to any substantive degree, since all of this lamentable strife began is Alsop's.
In an ironic twist, I was at that very taping of Wait, Wait, Don't Tell Me Smith referenced and was wondering is Alsop would engage if asked by the guest or panelists about the lockout.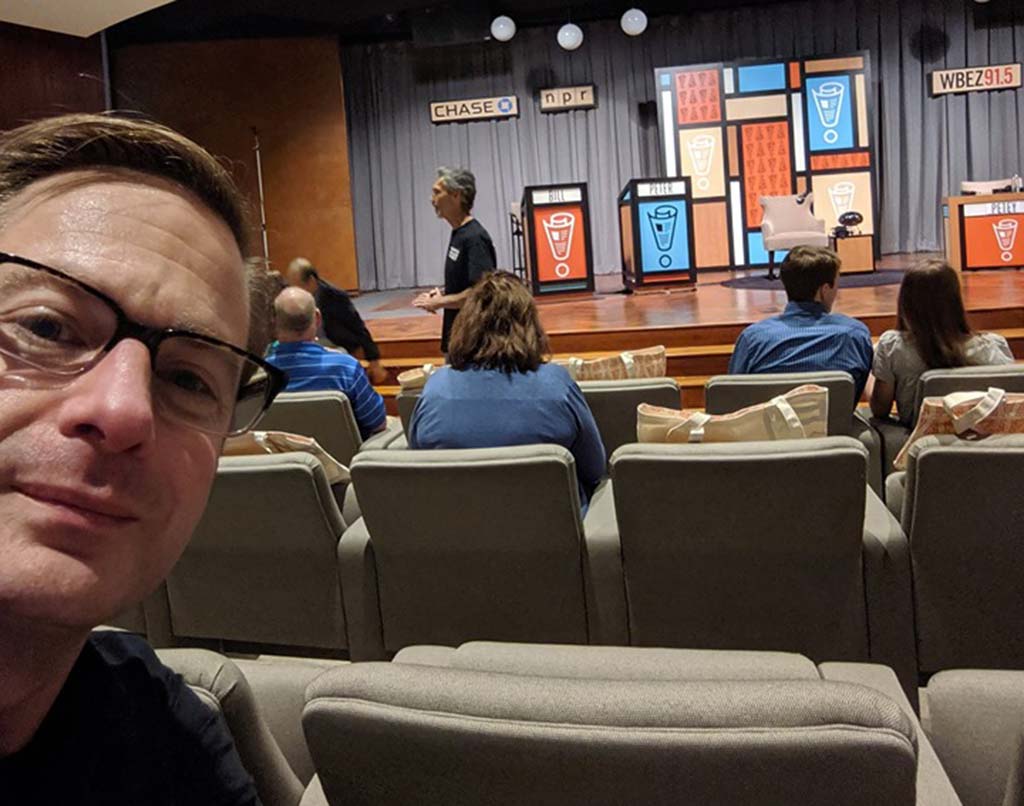 While that never transpired, I was hoping Alsop would join the on-air talent after the show during the audience meet and greet, but according to host Peter Sagal, she couldn't stay.
All things being equal, given Alsop's stature in the field, she should be in a unique position to influence the work stoppage's outcome.
Smith's piece referenced the influence Osmo Vänskä had on the season-killing work stoppage at the Minnesota Orchestra. But that's not the only instance of music director activism during labor disputes.
During the 2014 labor dispute at the Atlanta Symphony Orchestra, both of the orchestra's primary conductors, Music Director Robert Spano and Principal Guest Conductor Donald Runnicles, staked out very public positions that favored positions espoused by musician stakeholders.  According to sources close to that dispute, they played a strong role in helping bring about a positive end to the dispute.
More recently, Chicago Symphony Orchestra music director Riccardo Muti made a public show of support for the musicians during their 2019 strike. But in that situation, things turned out in favor of the employer.
It's worth pointing out that in Vänskä's case, he was forced out of his position after going public with his support for musicians. But once the dust settled, he was re-hired and the CEO was out shortly thereafter.
If we go back further, to 2008, conductor Junichi Hirokami was dismissed from his music director position at the Columbus Symphony Orchestra for challenging the executive leadership's plan and challenging their notion that it would not cause artist harm. While there was no shortage of voices calling out the unfairness of that decision, it didn't seem to stop executive leaders elsewhere from dolling out punishment when music directors fail to toe the company line.
Historically, MDs have played the invisible hand of the market role for decades and from that position, MD influence is nothing new. What has changed, however, is the less opaque approach that strikes a chord with stakeholders and observers alike as taking sides in the dispute.
Circling back to the BSO, if Alsop continues to remain quiet, there's an increased likelihood for things to unfold like Detroit's bitter labor disputer from 2010 where then music director Leonard Slatkin adopted an approach that was more akin to not rocking the boat than applying positive pressure.
Time will tell.