There's a fascinating article written by Taylor Stevens in the 2/26/2020 edition of the Salt Lake Tribune that examines calls to review how local tax initiative dollars benefitting nonprofit arts orgs are allocated.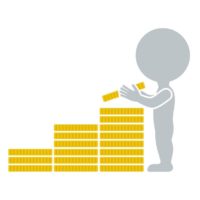 The tax has been in place since 1996 and since then, the primary recipients have been the Utah Symphony | Utah Opera, Ballet West, and Pioneer Theatre Company. According to the report, those groups share 45 percent of the tax revenue and are afforded that ratio by law.
A former chairman of the tax initiative board that provides oversight for how funds are distributed asserted that he believes voters find those institutions to be "too elitist" and shouldn't benefit from the lion's share of revenue.
What's fascinating here is it's not like the Utah Symphony hasn't been working at cultivating a more inclusive image. Individual opinions notwithstanding, anyone would be hard pressed to call this effort from 2018 an attempt to promote an elitist image.
The article does include feedback from local cultural leaders giving the Utah Symphony credit for programs designed to push back against elitist stereotypes.
Gonzalo Peña, a member of the Latino advisory board, said one of the challenges in reaching diverse audiences is a perception that what the symphony and opera have to offer is "an elite thing."

"If you see arts as something that belongs to one particular group, whether it's social or ethnic or religious, then you're creating a divide that can also be healed through art," he said.

"If you make an effort in helping those smaller groups [of people feel] welcome, at the very least acknowledge them, declare that they exist and there is a place for them and not only in arts but society," Peña continued, "that's only going to be a benefit for everyone."
If nothing else, this could end up becoming a useful example to illustrate just how much work is needed to realign decades of "great art" marketing campaigns.
All in all, given the growth among Salt Lake area arts and culture orgs, the competition for those dollars is tighter than ever.
An Aside: Can We Please Lose The "52-Week Season = Full-Time" Nonsense?
About halfway into the article, you'll run into this (emphasis added):
Patricia A. Richards, interim president and CEO of Utah Symphony | Utah Opera, said its ZAP allocation makes up about 10% of the organization's overall operating budget. It has been an important stabilizing force, she said, as the group attempts to keep afloat one of only 15 full-time orchestras in the United States.

"This is, to my knowledge, the smallest market in the country that has a full-time orchestra," she said.
"One of only 15?" Really?
Richards is equating the Utah Symphony's 52-week season to being "full-time" and as a result, does a grave disservice to every other living wage orchestra with seasons under 52-weeks. And by grave disservice, I mean it's inaccurate and patronizing.
We examined this issue in detail back in November 2018, but if you want a refresher, here are some stats from the 18/19 season:
Utah Symphony: 52-week season, $73,242 base salary.
Apparently, season length contributes more to full-time status than salary level because:
Saint Louis Symphony: 43-week season, $91,287 base salary. Sorry suckers, I guess you aren't full-time.
Indianapolis Symphony: 42-week season, $73,500 base salary. Nope, sorry folks, you're just part-timers.
Detroit Symphony: 42-week season, $87,798 base salary. 42 < 52 so Utah is "better"…pay no attention to the $14,556 less Utah musicians earn.
Ironically, this argument does more to undermine the organization's claim on tax revenue then not.