Who says COVID shutdowns mean you can't have a new music workshop? Nonsense! Necessity is the mother of invention and in this installment of Shop Talk we sit down with the trio of big musical brains responsible for putting together The Great Plains Composition Workshop at the Wichita Symphony Orchestra (WSO), which reached out to BIPOC/women/underrepresented people to apply. And boy did they…
Attendees worked directly with today's podcast guests: Emmy-nominated composer, Anne M. Guzzo, WSO Music Director and Conductor Daniel Hege, and WSO Concertmaster Holly Mulcahy.
Memorable quotes:
This whole thing is fraught with landmines, but we had all the right people in the room and the attitude of the leaders was so positive and nurturing, it was really beautiful.
It's one thing to have a vision that it can happy, it's another to make it happen.
We advertised in the usual places also advertised in lots of spaces where I knew there were women of composer's and composers of colors. We made sure our advertisement was open welcoming.
I really didn't have any information on the composers, I made it a point to look at their score and listen to the music. I was so heartened to find out that the top pics aligned with the diverse and inclusive goals with bringing these composers in.
If you know how to get diverse applicants, it will lead to more diverse people on your concerts.
"Well we didn't have any people of color to apply [to our composition festival]" Of course not, it's because you don't speak to enough people of color.
Zoom Fun Fact: after updates Zoom may change your default settings, like activating the recording time stamp. Which may be fine…unless you edit for length and record patch tracks, LOL. As such, you'll have to forgive the fact that it seems like we're time traveling through parts of the episode.
Resources
Guests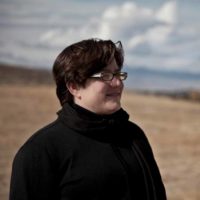 Anne Marie Guzzo is an internationally performed composer and the founder of Wyoming Festival of contemporary music based in Grand Teton National Park. Passionate about new music, Guzzo performs regularly and teaches composition and theory at the University of Wyoming.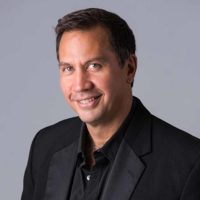 Daniel Hege is currently the music director of the Wichita Symphony Orchestra and the Binghamton Philharmonic, and is the principal guest conductor of the Tulsa Symphony Orchestra. Hege previously served as the music director of the former Syracuse Symphony Orchestra. He also makes numerous guest appearances with orchestras and music festivals across the country.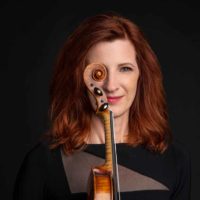 After hearing Scheherazade at an early age, Holly Mulcahy fell in love with the violin and knew it would be her future. She currently serves as concertmaster of the Wichita Symphony Orchestra and balances her orchestral duties with numerous concerto performances around the country. Holly is the Artistic Director of the Wyoming Festival of contemporary music and founded Arts Capacity, a charitable 501(c)3 which focuses on bringing live chamber music, art, artists, and composers to prisons.
About Shop Talk
The official podcast of Adaptistration.com, Shop Talk invites captivating guests to talk about engaging topics connected to the orchestra business.
Shop Talk Archives | Shop Talk; Last Call Archives
Publication Schedule (subject to change #obvs)