This episode was an absolutely perfect combination of topic and guests for an episode to come out during a holiday week. At one hour, the conversation is longer than usual but this is the best time for you to spend the time processing everything these two big brains bring to the table on this topic.
While fearlessness and empathy may not be the most common pairing, that's the best way I can describe how this conversation unfolds. So grab a cup of your favorite beverage along with a snack and settle in for a conversation that is as invigorating as it is thought provoking.
Here are a few of my favorite quotables from the show:
[easy-tweet tweet="Music is the golf of sports, you can be really good at golf and it doesn't mean you're from a certain income bracket but it's hard to be really good if you aren't. Shop Talk S01E10: Evolving Past Artistic Elitism" template="qlite"]
[easy-tweet tweet="When something is under attack, people hoard power as a way of holding on and that contributes to even more binary thinking. Shop Talk S01E10: Evolving Past Artistic Elitism" template="qlite"]
[easy-tweet tweet="If there's a governance structure that reinforces a certain behavior and it gets support from the artistic and managerial mindset, it becomes an impenetrable trifecta. Shop Talk S01E10: Evolving Past Artistic Elitism" template="qlite"]
[easy-tweet tweet="A sad inheritance we're dealing with now is underestimating audiences. Shop Talk S01E10: Evolving Past Artistic Elitism" template="qlite"]
Guests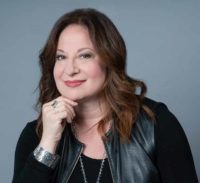 Jenny Bilfield is the President and CEO of Washington Performing Arts. Based in Washington, D.C. and founded in 1965, the organization has long been one of the nation's preeminent multi-disciplinary arts presenters and was the first organization of its kind to receive the coveted National Medal of Arts, conferred by President Obama at the White House.

Bilfield has positioned Washington Performing Arts as an important incubator of imaginative mainstage, community, and education programs and a commissioner of new works and productions—a hallmark of her career. The organization's growing portfolio includes Sila: Breath of the World by John Luther Adams (co-commissioned with Lincoln Center); Six Partitas for Hilary Hahn by Antón García Abril; a new production of Olivier Messiaen's From the Canyons to the Stars with direction and photography by Deborah O'Grady (co-commissioned with the Los Angeles Philharmonic, St. Louis Symphony, Sydney Symphony, and Cal Performances at the University of California, Berkeley); a re-imagined production of Scott Joplin's Treemonisha, by Jessie Montgomery and Janina Norpoth (produced by Volcano Theater and co-commissioned with Stanford Lively Arts); and Dreamers by Jimmy López and libretto by Nilo Cruz (co-commissioned by Cal Performances at University of California, Berkeley and University Musical Society).

A tireless champion of new work, Bilfield's tenure as Artistic and Executive Director of Stanford Lively Arts and Artistic Director of its successor, Stanford Live, was distinguished by more than 25 commissions and innumerable collaborations with faculty, students, and regional partners. As President of the North American division of international music publisher Boosey & Hawkes, Bilfield advanced transformative acquisitions and creative initiatives that grew revenue and profile for the composers and company. As Executive Director of the National Orchestral Association and founder of the New Music Orchestral Project, she launched 48 new American orchestral works through readings and premieres at Carnegie Hall and the Manhattan School of Music. She has also guided the creation of breakthrough projects and festivals. She was a member of the core planning team for Stanford's 842-seat Bing Concert Hall, which opened in 2013. At Boosey & Hawkes, she took the lead on high-visibility, composer-focused initiatives, notably The Stravinsky Project, Steve Reich @ 70, and the international Copland 2000 celebration. Most recently, at Washington Performing Arts, she has spearheaded high-impact community arts programs like Mars Arts D.C.; large-scale performances such as Of Thee We Sing, the 75th anniversary celebration of Marian Anderson's historic performance on the steps of the Lincoln Memorial; and convened a multi-partner collaboration for the revival of Step Afrika's The Migration: Reflections on Jacob Lawrence, which brought together other local institutions like The Phillips Collection and the 11th Street Bridge Park. Additionally, Bilfield launched the citywide SHIFT: A Festival of American Orchestras in partnership with the John F. Kennedy Center for the Performing Arts, bringing orchestras from all over the country to Washington, D.C., for an immersive week of free and low-cost performances and residencies around the city.

Bilfield's deft skill and instinct for cultivating partnerships and consensus building can be seen across fields, from higher education to arts presenting and commercial music publishing. She was critical in shaping Stanford University's cultural presence in its community, evolving the organization into a dynamic arts producer. Prior to joining Stanford, Bilfield built a reputation for specialized work in the strategic management, promotion, and presentation of contemporary music and cutting-edge artists at Boosey & Hawkes, where she served on the international management team that led the company's public-to-private transition. At Washington Performing Arts, Bilfield's vision is helping transform the organization's business model from presenter to producer of unique-to-Washington, artist-driven experiences across a range of programming. During her tenure, Washington Performing Arts has launched a Junior Board, modeled after its full Board of Directors, aimed at cultivating a younger generation of philanthropists and arts leaders; and is underscoring its historic commitment to equity, diversity, and inclusion through an organization-wide Project Equity initiative.

Her commitment to the field has extended to board positions at the American Music Center and League of American Orchestras. At ASCAP, she was elected to the Board of Review and also served on the Symphonic & Concert committee. She is currently a member of the Board of Chamber Music America and on the Creative Spirit Award Committee for the University of Pennsylvania. In Washington, D.C., she is a Trustee of the Federal City Council, a member of the Education Committee of the Economic Club, and sits on the Steering Committee for ArtsActionDC and National Capital Arts and Cultural Affairs Consortium. Bilfield is a member of the 2020 class of Leadership Greater Washington and is an alumna of the 2016/17 National Arts Strategies Chief Executive Program. She is also proud to be an Honorary Commander of the United States Air Force Band.

Her many contributions to the arts have been acknowledged with a number of awards and recognitions, including ASCAP's Adventuresome Programming Award and the Helen M. Thompson Award for orchestra leadership from the League of American Orchestras. She has been praised as one of nation's 30 Key Influencers in the Arts: Movers and Shakers by Musical America. Her programming at Stanford Live was included in the San Francisco Chronicle's list of the top 10 Notable Classical Music Developments of the Decade. Since arriving at Washington Performing Arts in 2013, Bilfield has three times been recognized by Washingtonian magazine as one of the Most Powerful Women in Washington (2013, 2015, and 2017).

Bilfield began playing the piano at age three and later received training with principal teachers including Walter Ponce and Harris Goldsmith, as well as Sylvan Levin (Associate Conductor to Leopold Stokowski at the Philadelphia Orchestra). She began composing at age ten, and pursued studies with Edward Bilous, Jay Reise, and Samuel Adler. Bilfield attended Manhattan School of Music Preparatory Division and graduated from the University of Pennsylvania with a BA in Music at age 20. She and her husband, composer Joel Phillip Friedman, have a daughter, Hallie, a student at The Hartt School/University of Hartford. They live in Washington, D.C., with their two parrots.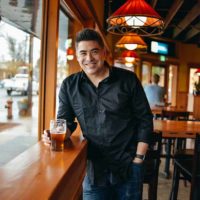 Kenji Bunch is one of America's most engaging, influential, and prolific composers. Through an expansive blend of classical and vernacular styles, Bunch makes music that's "clearly modern but deeply respectful of tradition and instantly enjoyable." (The Washington Post) Deemed "emotional Americana," (Oregon ArtsWatch) and infused with folk and roots influences, Bunch's work has inspired a new genre classification: "Call it neo-American: casual on the outside, complex underneath, immediate and accessible to first-time listeners… Bunch's music is shiningly original." (The Oregonian) Hailed by The New York Times as "A Composer To Watch" and cited by Alex Ross in his seminal book The Rest Is Noise, Bunch's wit, lyricism, unpredictability, and exquisite craftsmanship earn acclaim from audiences, performers, and critics alike.

Bunch grew up in the Pacific Northwest, received conservatory training at The Juilliard School, and after 20 years in New York City, returned to reside in his hometown of Portland, Oregon where he serves as Artistic Director of Fear No Music. His interests in history, philosophy, and intergenerational and cross-cultural sharing of the arts reflect in his work. The varied style references in his classical music writing authentically mirror the diversity of global influence on American culture. Irresistible grooves frequent Bunch's music, revealing his deft ability to integrate bluegrass, hip hop, jazz, and funk idioms. At the same time, the rich, tonal harmonies and drawn-out, satisfying builds which characterize his work have wide emotive appeal, and easily lend themselves to dance and film.

Over sixty American orchestras have performed Bunch's music. His vivid instrumentation "reache(s) into every section of the orchestra to create an intriguing mixture of sonic colors." (NW Reverb) Recent works include commissions and premieres from the Seattle Symphony, the Oregon Symphony, the Lark Quartet, the Britt Festival, Music From Angel Fire, Chamber Music Northwest, the Eugene Ballet, Third Angle New Music, the Grant Park Music Festival, and 45th Parallel, with whom he serves as Composer in Residence. All-Bunch concerts have been mounted in New York City, Boston, Denver, Nashville, Mobile (AL) and Portland (OR), as well as at the Perpignon Conservatoire in southern France, the Stamford Festival in England, and The Oranjewoud Festival in The Netherlands. His dance collaborations include work with such renowned choreographers as Toni Pimble, David Parsons, Nai-Ni Chen, Kate Skarpetowska, Paul Vasterling, and Darrell Grand Moultrie. Bunch's film credits include The Bellman Equation and The Argentum Prophecies, and his extensive discography includes recordings on Sony/BMG, EMI Classics, Koch, Kleos Classics, RCA, Naxos, Pony Canyon, GENUIN, Capstone, MSR Classics, Innova, ARS, and Crystal labels.

Also an outstanding violist, Bunch was the first student ever to receive dual Bachelor and Master of Music degrees in viola and composition from The Juilliard School and was a founding member of the highly acclaimed ensembles Flux Quartet (1996-2002) and Ne(x)tworks (2003-2011), and played fiddle and sang with the band Citigrass for over 15 years. He is a frequent performer with jazz, pop, folk, country, rock, and experimental musicians. Bunch teaches viola, composition, and music theory at Portland State University, Reed College, and for the Portland Youth Philharmonic.



About Shop Talk
The official podcast of Adaptistration.com, Shop Talk invites captivating guests to talk about engaging topics connected to the orchestra business.

Shop Talk Archives | Shop Talk; Last Call Archives

Publication Schedule (subject to change #obvs)