This is the first in a series of podcasts focusing on the topic of what orchestras of all budget size should be considering when planning for post-COVID concert activity. This installment gets right to the heart matter by talking to artistic decision makers.
Guests Tito Muñoz, Phoenix Symphony Music Director, and Jennifer Arnold, Richmond Symphony Director of Artistic Planning and Operations, talk about their views on the topic. It is an all around fascinating conversation that doesn't shy away from difficult topics.
Here are a few highlights from the discussion:
[easy-tweet tweet="Just like spring training, this is what we need to get out team back. – Shop Talk S01E14: Musician Injuries Could Soar After COVID: Artistic Decision Makers Perspective" template="qlite"]
[easy-tweet tweet="Throughout this experience, I realized how important programming is to patrons. – Shop Talk S01E14: Musician Injuries Could Soar After COVID: Artistic Decision Makers Perspective" template="qlite"]
[easy-tweet tweet="There's a cost associated with returning safely. – Shop Talk S01E14: Musician Injuries Could Soar After COVID: Artistic Decision Makers Perspective" template="qlite"]
Resources
Guests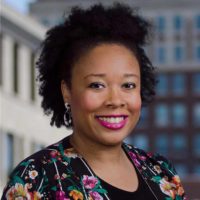 Jen was privileged to spend 15 years performing in the Oregon Symphony viola section which was the best arts administration training she could ask for. She participated in almost every EDCE activity orchestras are doing across the country because she believe music touches people, sometimes when they need it most. Jen participated in asks and have spent substantial time interacting with board members and have seen how boards need to be invested in their musicians to sustain an organization through tough times.

She spent 5+ years learning the CBA as an orchestra committee representative and served on three negotiating committees. The highlight of her committee duties was spending six seasons on a very active orchestral artistic advisory committee that made her fall in love with all aspects of creative programming. Now she wants to spend the next decade highlighting BIPOC composers and artists whose music is often left out of the classical canon. She's interested in using music to tell the stories of everyday people, their joys and sorrows. She believes classical music is for everyone and plans to continue to dedicate her life to making it feel more inclusive and welcoming.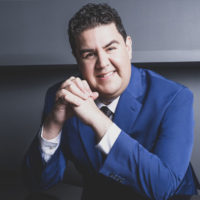 Praised for his versatility, technical clarity, and keen musical insight, Tito Muñoz is internationally recognized as one of the most gifted conductors on the podium today. Tito previously served as Music Director of the Opéra National de Lorraine and the Orchestre symphonique et lyrique de Nancy in France. Other prior appointments include Assistant Conductor positions with the Cleveland Orchestra, Cincinnati Symphony Orchestra, Cincinnati Chamber Orchestra and the Aspen Music Festival. Since his tenure in Cleveland, Tito has celebrated critically acclaimed successes with the orchestra, among others stepping in for the late Pierre Boulez in 2012 and leading repeated collaborations with the Joffrey Ballet, including the orchestra's first staged performances of Stravinsky's Rite of Spring in the reconstructed original choreography of Vaslav Nijinsky.

Tito has appeared with many of the most prominent orchestras in North America, including those of Atlanta, Baltimore, Cincinnati, Cleveland, Dallas, Detroit, Houston, Indianapolis, and Milwaukee, as well as the Saint Paul Chamber Orchestra, Orchestra of St. Luke's, and the National Symphony Orchestra. He also maintains a strong international conducting presence, including recent and forthcoming engagements with SWR Symphonieorchester, Frankfurt Radio Symphony, Deutsche Radio Philharmonie Saarbrücken, Mahler Chamber Orchestra, a tour with Orchestre National d'Île de France, Royal Philharmonic Orchestra, Ulster Orchestra, Lausanne Chamber Orchestra, Danish National Chamber Orchestra, Luxembourg Philharmonic, Opéra Orchestre National Montpellier/A Midsummer Night's Dream, Opéra de Rennes/The Turn of the Screw, Auckland Philharmonia, Sydney Symphony and Sao Paolo State Symphony.

Now in his seventh season as  Music Director of the  Phoenix Symphony, he champions the composers of our time through expanded programming, commissions, premieres, and recordings. A passionate educator, Tito regularly visits North America's leading conservatories, universities, summer music festivals, and youth orchestras.



About Shop Talk
The official podcast of Adaptistration.com, Shop Talk invites captivating guests to talk about engaging topics connected to the orchestra business.

Shop Talk Archives | Shop Talk; Last Call Archives

Publication Schedule (subject to change #obvs)