The shift from producing live events to becoming a digital content producer is such a daunting task that some orchestras opt for not even trying. Among the biggest challenges is simply getting started and that's what today's podcast is all about.
I asked two professionals to take part in the discussion and bring perspectives from opposite ends of the experience scale to the conversation. The first was conductor Bruce Kiesling, who in full disclosure mode is a client of mine. After reaching out to ask about the best way to publish a new video series he was making at his website, I immediately noticed the production quality. We started talking about it and I discovered he was doing everything firsthand and was teaching himself the skills along the way.
This is exactly the sort of perspective needed for this conversation. Having said that, it also needs input from professional and after learning that Bruce was also working with one of his orchestras to produce digital content and he was very happy with how things were turning out with the production company he was working, I took his recommendation to invite one of the partners from that company, Niccolo Go, as the other guest.
If you're curious about how those videos made expressly for digital distribution are turning out, you can see them at the Sequoia Symphony Orchestra's YouTube page.
It's another fabulous conversation loaded with firsthand experience views, resources, and checklists for how orchestras can go about finding production partners or get started with in-house resources.
[easy-tweet tweet="You definitely want to up the production values when it comes to audio capture." template="qlite"]
[easy-tweet tweet="Everything I've learned about animation I just Googled 'how do I do this in Premiere Pro' and there is some YouTuber that has great content but teaches at my speed." template="qlite"]
[easy-tweet tweet="the conversation should be about what can we learn now with video content that we can adapt to our live events later?" template="qlite"]
[easy-tweet tweet="Budget size doesn't matter, creating digital content during the pandemic levels the playing field." template="qlite"]
Resources
Live Streaming
Video Production
wistia.com: Great resource on video production, content, and marketing content Big fan see "1, 10, 100."
What To Look For In A Production Partner
Per Niccolo Go…
What is your investment?
See the work of the production company or agency, do you like what do they do?
Meet the people and ask questions like

how does creative development work?
what does the production cycle look like?
what will be expected of our team?
have you done work similar to our project?

Does their work culture match yours, meet the managers and directors and have chat with them, will they care about your project?
Guests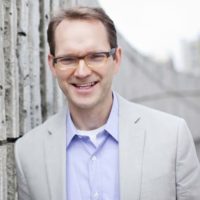 Active in a wide variety of music, Bruce Kiesling has a national profile as a conductor and music educator from coast to coast, from classical repertoire at Carnegie Hall to the stage of the Hollywood Bowl conducting with Stevie Wonder and Latin superstars Juanes and Gloria Estefan.
His current Music Director positions include the Adrian Symphony in Michigan and the Sequoia Symphony Orchestra in California. He is also Artistic Director and Conductor of the School of Orchestral Studies at the NY Summer School of the Arts, and conducts the orchestra and opera program at the University of California, Santa Cruz. With both of his professional orchestras, ticket sales and sponsorships have increased to record levels and his concert comments and insider stories have become popular additions to programs. Bruce's programs show a particular affinity for American repertoire, and include a huge range from live to picture film screenings to pop and rock.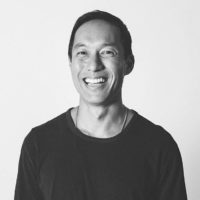 Niccolo Go is a Partner Creative Director at go Creative Group. He's a collaborator at heart who looks after the clients needs and creates content that helps solve a problem, moves their business, and tells a compelling story. He is also a music lover and a season ticket holder at the Sequoia Symphony Orchestra.
About Shop Talk
The official podcast of Adaptistration.com, Shop Talk invites captivating guests to talk about engaging topics connected to the orchestra business.
Shop Talk Archives | Shop Talk; Last Call Archives
Publication Schedule (subject to change #obvs)