In a week where giving thanks is on the mind, I am remarkably grateful these two dynamic and candid guests agreed to join the pod and talk about equity. Ruby Lopez Harper, Americans for the Arts Senior Director of Local Arts Advancement, and Dr. Brea M. Heidelberg, Associate Professor & the Director of the Entertainment & Arts Management program at Drexel University are going to do far more than drop some knowledge on you.
If you're looking for a conversation that's worth bringing the staff together, this is it.
Did I mention it's candid? Scratch that, it's more frank than candid and I mean that in the best possible way. Even if you don't think you're the sort of person who "needs" to hear this, you do. If you're white, you'll probably feel uncomfortable, but again, only in the best possible way. Don't miss the section on #TraumaEntrapment around the 40min mark.
While I could live in this conversation for the rest of the week, I'm grateful to get this much time with two such vibrant voices brave enough to tell you what you need to hear. I could go on and on, but it wouldn't do justice to what Ruby and Brea bring to the table. Watch. Internalize. Share.
'We have feeder programs' is proxy language to get someone white from a certain socio-economic status because you're counting on those schools to do your inequitable dirty work for you.
This moment in time has really exposed the importance of action.
This isn't work that should just be funded, it should be work that is fundamental.
Assume there are douchebag air quotes around that phrase.
The fear of not knowing where to start is paralyzing. Having funders kickstart that process is good.
Equity is bigger than a single indicator.
Ignorance is bliss but once you know, doing the wrong thing is a choice.
I know what the work is but is there any other way to get the benefit without doing the work?
Resources
Guests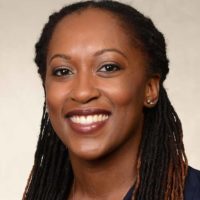 Dr. Brea M. Heidelberg is an arts management educator, consultant, and researcher focusing on the intersection of the arts and other fields of study. She is an associate professor & the Director of the Entertainment & Arts Management program at Drexel University.
Dr. Heidelberg is a contributor to the recently published Racial and Ethnic Diversity in the Performing Arts Workforce and Diversity Resistance in Organizations, Vol. 2. Her current research interests involve the professionalization of the field of arts management, the training and development of arts managers, and management issues unique to small and midsized nonprofit arts organizations.
Dr. Heidelberg's consulting work focuses on human resources issues in the nonprofit arts, particularly issues related to diversity, equity, and inclusion. She enjoys graphic novels, office supplies, and beach days with her son, Beau.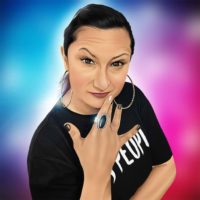 Mexican, Mother, Wife, Dancer, Photographer, Poet and Social Justice Warrior, Ruby Lopez Harper is the Senior Director of Local Arts Advancement for Americans for the Arts. Her portfolio includes leading field education efforts centered in equitable practice, leadership development, local arts advancement, disaster preparedness and emergency response and community building for the arts agency field, arts and culture administrators, and arts marketers.
She is the chief architect of the National Arts Marketing Project Conference, leads AFTA's Arts and Culture Leaders of Color Network and the Leadership Forum program that produces affinity-based leadership development programs. She is a mentor for the Arts Administrators of Color Network. Ruby's work has focused on equitable access, grantmaking, supporting individual artists, community development, economic development, cultural tourism, marketing, disaster preparedness and emergency response, and public art.
About Shop Talk
The official podcast of Adaptistration.com, Shop Talk invites captivating guests to talk about engaging topics connected to the orchestra business.
Shop Talk Archives | Shop Talk; Last Call Archives
Publication Schedule (subject to change #obvs)