One of the best parts of recording episodes in the evening is guests (and host) can actually imbibe. No, this doesn't mean we're having and Drunk episodes, but there's no denying it helps contribute to a discussion sounding more like a group of professionals talking shop.
This ended becoming a fairly broad topic, which I think is best outlined by some of the more memorable quotes:
We all solve problems differently and I don't know if we're always right.
Going into the pandemic, we said that with all these creative minds on staff, if we can't figure this out, nobody can.
At the end of the day, relevance and innovation have to be focal to us.
We have a slew of funders who want to be traditional and don't want to find a new way of doing things so we're beholden to them…and as long as we're shackled to these notions, the industry can't evolve.
Guests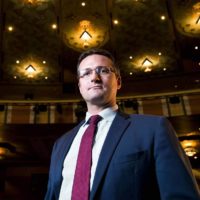 Jeff is the Executive Director of the Spokane Symphony & Martin Woldson Theater at The Fox, a position he has held since 2016.  He is credited with infusing the organization with renewed verve, and has increased revenues from $4MM to over $6MM, an increase of over 50% in three years.  He has also spearheaded efforts to broaden the reach of the Symphony and Fox, expanding the range of concerts and events, and establishing a program for children to attend symphony performances for free.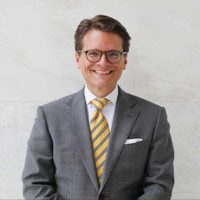 Zak is the President & CEO of the Toledo Alliance for the Performing Arts, which consists of the Toledo Symphony and Toledo Ballet. Prior to his work in the arts, he was a marketing consultant, primarily for Fortune 100 firms.
About Shop Talk
The official podcast of Adaptistration.com, Shop Talk invites captivating guests to talk about engaging topics connected to the orchestra business.
Shop Talk Archives | Shop Talk; Last Call Archives
Publication Schedule (subject to change #obvs)