Being funny is hard. Learning the array of digital platforms needed for content creation is hard. Doing all of that at the same time with tools from 15 years ago in the classical music field is insane, but that's exactly what Jeff Curnow did.
If doing all of that weren't enough, Curnow is also the associate principal trumpet of the Philadelphia Orchestra and former member of the Empire Brass Quintet.
This is a high-octane conversation from start to finish and even though the topic focuses on the finer points of content creation, we also take the time to review the challenges of adopting humor and satire to a field that tends to bristle at those efforts. We cover everything from finding humor in labor disputes, the pandemic, and even the musician caste system.
While it wasn't a specific goal, this turned into a remarkably thoughtful, and positive conversation and I can't think of a better way to kick of 2021.
[easy-tweet tweet="Comedy has to be a little dangerous – Jeff Curnow" template="qlite"]
[easy-tweet tweet="I would love to see Freud's notes on Mahler – Jeff Curnow" template="qlite"]
Guests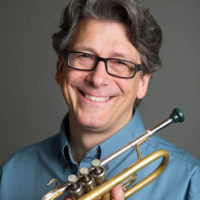 Jeff began his career in music as an undergraduate at Temple University and after earning a Bachelor of Music degree he made a beeline to Wichita State University where as a graduate assistant he became a member of both the teaching faculty and the Wichita Symphony. 

Four years later Jeff joined the internationally-renowned Empire Brass Quintet and in 1995 he was appointed principal trumpet of the Dallas Symphony where he remained until the fall of 2001 when he joined The Philadelphia Orchestra as associate principal trumpet.



About Shop Talk
The official podcast of Adaptistration.com, Shop Talk invites captivating guests to talk about engaging topics connected to the orchestra business.

Shop Talk Archives | Shop Talk; Last Call Archives

Publication Schedule (subject to change #obvs)