This episode's topic is based on Jason's blog post, The Most Teachable Era In Human History For The Necessity of Expertise. Questions of expertise are particularly relevant here an now when considering whether  the field has leaders with what we need for these unique challenges.
But can that expertise be clearly defined? Do we know what we don't need? Today's guests are uniquely suited to this discussion because they have expertise in two remarkably demanding fields. They have both risen to some of the most competitive positions as orchestra musicians and they have made equal gains in the fields of science and medicine.
This ended up becoming a pretty gritty conversation, especially toward the end. Here are some of the more memorable quotes for an overall idea of the show:
How can we tell the difference between legitimate and bullshit expertise among those tasked with leading our arts institutions through this crisis?
Listening to arm-chair epidemiologists [talk about Covid] reminds me of conversations with board members from performing arts institutions telling me what we need to be doing with work rules…when they've been hammered out over years by experts, us, so we don't hurt ourselves or damage the performance.
I judge our current [arts organization] leaders but the experts they surround themselves with.
We have incredible experts advising people but a lack of leadership putting them down.
So now we're improvising in a situation that should have never really happened…but there are still plenty of institutions that have known about fundamental retooling they needed to be doing.
Organizations will be remembered for how they treat their employees during this incredibly tough time.
Guests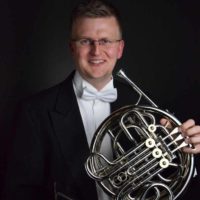 Mark is currently principal horn of the San Francisco Opera Orchestra, a position he has held since 2016.  He was formerly third horn of the Philharmonia Orchestra and recently won the Associate Principal horn position with the San Francisco Symphony which he is due to start in the Fall.  He graduated from Cambridge and Oxford Universities and worked as a hospital doctor specializing in pulmonology for ten years prior to 2016 and has a PhD in pandemic influenza from Imperial College, London. He is also currently working on SARS CoV2 research as PostDoctoral research scholar at the University of California San Francisco.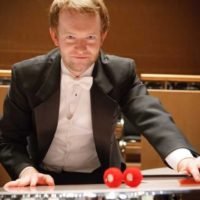 Jason Haaheim was appointed Principal Timpanist of the Metropolitan Opera Orchestra in 2013. He's on faculty at Bard Conservatory, and founded the Deliberate Practice Bootcamp Online and the Northland Timpani Summit. Prior to the Met, he worked for 10 years as a nanotechnologist, and he holds a master's degree in electrical engineering from UC-Santa Barbara. A sought-after clinician, Mr. Haaheim gives masterclasses internationally, presents at conferences, and is an active writer.
About Shop Talk
The official podcast of Adaptistration.com, Shop Talk invites captivating guests to talk about engaging topics connected to the orchestra business.
Shop Talk Archives | Shop Talk; Last Call Archives
Publication Schedule (subject to change #obvs)