At the end of S01E07, guest Scot Silberstein inadvertently set up a fantastic topic for a Last Call installment around the idea of the Stephen R. Covey quote "Most people do not listen with the intent to understand; they listen with the intent to reply." It triggered a fascinating exchange in how that applies to arts orgs and their audiences.
[easy-tweet tweet="If you're marketing anything out of fear that people won't come…then you're either having a bad day or in the wrong job." template="qlite"]
Guests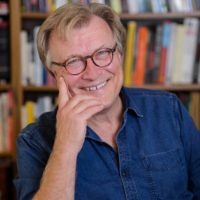 Mark Larson is an interviewer and curator for AmericanStoriesContinuum.com which compiles his conversations across the country about life in 21st century America. In 2019, he published, "Ensemble: An Oral History of Chicago Theater" (Agate Publishing).
In 2005, he joined National-Louis University as an assistant professor in Secondary Education, the Director of Partnerships and co-director of the Center for City Schools in November 2005. Previously, he was Director of Education at Lincoln Park Zoo (2002-2005), and Manager of Educational Partnerships and School Programs at The Field Museum (1998-2002). Prior to moving to the museum, Larson was an English teacher at Evanston Township High School for 14 years. In 1995, he received the Golden Apple Award for Excellence in Teaching from the Golden Apple Foundation of Chicago.
From 1998-2004, he served as Chair of the Golden Apple Academy. He has made numerous presentations on topics ranging from innovations in teaching to developing collegial relationships in schools. He is currently vice-chair of the board of directors at Polaris Charter Academy in West Humboldt Park.
As an educator, he published two books, Making Conversation: Collaborating with Colleagues for Change; and, with Betty Jane Wagner, Situations: A Casebook of Virtual Realities for the English Teacher, both by Heinemann Books. In 1996, he received the Farmer Award for Best Article for English Journal.
Before beginning a career in education, he worked in theater and television as a special assistant to Burr Tillstrom, creator of the 50's television program Kukla, Fran and Ollie. With Burr, he worked on three television specials for NBC, appeared at the Kennedy Center, and for three Christmas runs at the Goodman Theater. He co-wrote and –produced Kukla, Fran and Ollie: A Reminisce with Fran Alison for NBC and was a consultant for the Chicago Historical Society exhibit: Here We Are Again!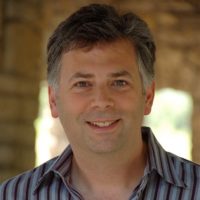 Scott is a 6-time Emmy Award winning writer/producer for 20-time Emmy Award-winning HMS Media, which he co-founded with Matt Hoffman in 1988. He has developed, produced and written broadcast and digital specials including Chicago Voices (with Renée Fleming & Lyric Opera of Chicago), The Hip Hop Nutcracker, First You Dream: The Music of Kander & Ebb, Through The Night with Daniel Beatty, Steppenwolf Theatre Company: 25 Years on the Edge, Second To None (with Tina Fey & The Second City), Dance For Life, Our City Our Shakespeare (with Renée Fleming and Chicago Shakespeare Theater), Get Happy: Angela Ingersoll Sings Judy Garland, The Chicago Dance Project, Dance From The Heart (featuring Ben Vereen and The Joffrey Ballet) and multiple specials with Under The Streetlamp, River North Chicago Dance Company, Jump Rhythm Jazz Project, Celtic Woman and Keith Lockhart & The Boston Pops.
Scott has overseen broadcast, online and commissioned content for a wide array of Broadway shows, national tours, and Chicago and resident performing arts organizations including Hamilton, Lookingglass Theatre, Dear Evan Hansen, Steppenwolf Theatre, Oklahoma!, Deeply Rooted Productions, The Book of Mormon, Court Theatre, Wicked, Giordano Dance Chicago, Jersey Boys, Fun Home, Drury Lane Theatre, Beautiful, The House Theatre, Billy Elliott, Hubbard Street Dance Chicago, Les Miserables, Chicago Shakespeare Theatre, Phantom of the Opera, Marriott Lincolnshire Theatre, Mamma Mia!, Lucky Plush, Dreamgirls, The Second City, Hairspray, The Goodman Theatre, The Color Purple, The Joffrey Ballet, Kinky Boots, The Gift Theatre and more.
Scott is an Artistic Associate at Lookingglass Theatre Company, serves on the advisory board for Giordano Dance Chicago and is a past Vice-President of the SeeChicagoDance board of director. As an arts advocate, he is a board member of Arts Alliance Illinois (where co-chairs the Arts Leadership Council and serves as a team leader for the National Arts Action Summit), a member of the Legislative Council for The Broadway League and published of the Arts in Action newsletter. He was a classically trained pianist, winning the Jose Iturbu Scholarship from the Baldwin Piano Music Labs educational program and earning a piano studies certificate from London's Guildhall School of Music at the age of twelve. He has won three Ruth Page Awards for Collaborative Artist of the Year for original dance scores, sound designs and television projects. As a composer and sound designer, he has created music scores and soundscapes for River North Dance Chicago, Zephyr Dance, Kast & Company and the Lynda Martha Dance Company, including Kira The Young Hunter with Phil Collins.
About Shop Talk
The official podcast of Adaptistration.com, Shop Talk invites captivating guests to talk about engaging topics connected to the orchestra business.
Shop Talk Archives | Shop Talk; Last Call Archives
Publication Schedule (subject to change #obvs)