When I invited guests David MacDonald and Sam Merciers to do the show I knew we had to set aside some time to talk about their groundbreaking  SoundNotion podcast series, which ran from 2010-2016. It's the perfect topic for Last Call in that it's loaded with just the right amount of fun and meta that everyone feels like an insider.
If you aren't already familiar with SoundNotion, it was a podcast that Dave and Sam co-founded, along with Patrick Gullo and Nate Bliton, that was years ahead of its time. By that I mean it was designed as a multi-camera video podcast from day one. It's clear these guys were in the right place at the right time with the right idea…all they needed was a power drill and it all came together. #NoJoke
We cover everything from how the show evolved, how to leverage what you don't know into a strength, and why the road to success includes no shortage of left handed compliments.
BONUS: this episode features a fancy new opening sequence!
Resources
Guests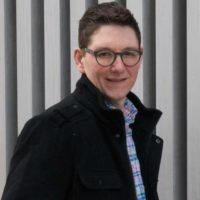 David MacDonald is an award-winning composer and teacher whose music has been performed around the world, and thanks to the pandemic, also on the Internet. He teaches music theory, composition, and technology at Wichita State University, where he also directs the new music ensemble Happening Now. He is also a frequent contributor to Scoring Notes on topics related to contemporary music notation and iPad music tools, as well as cohost of the Scoring Notes Podcast. Recent projects include a chamber work for remote, socially distanced performance over Zoom, and a game score for the Apple Arcade launch title Possessions.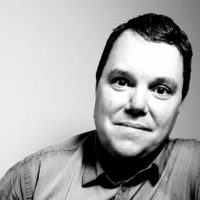 Sam Merciers is a lecturer and coordinator of music theory and composition at the University of North Alabama where he is cofounder and director of the contemporary ensemble UNACE (you-nace). He is an active composer, performer, and intermedia artist with a diverse artistic background. In addition to concert works, Sam's work focuses on music with film, collaborative efforts in sound design for theatre and documentary film, and interactive sound installations.



About Shop Talk
The official podcast of Adaptistration.com, Shop Talk invites captivating guests to talk about engaging topics connected to the orchestra business.

Shop Talk Archives | Shop Talk; Last Call Archives

Publication Schedule (subject to change #obvs)