Season 2 comes out of the gate at full speed and my captivating guests include a group of stakeholders from the Toledo Symphony Orchestra who were brave enough to talk about one of my absolute favorite topics: contracts. More to the point we talked about how this orchestra went about navigating the waters of COVID era agreements.
We all know about the organizations that decided to shut down and force as many concessions as possible from musician stakeholders while shedding nearly all of their staff. Worse, are the orchestras where the executive leadership decided to go to labor war. On the other side of that coin are groups like Toledo that made the decision to honor the financial commitments to musicians. What they discovered is that commitment made all of the ensuing negotiations better.
Having stayed in the game for the last year, they discovered just how important the continued bond with the community, which is helping them pick up steam that much sooner. At the core of this was a decision not to use clauses or force majeure to force solution. I spent an hour talking to the TSO's board chair, CEO, orchestra manager and the orchestra committee chair and another member. It was a candid, enlightening, and uplifting conversation.
It is a fascinating discussion that just flew by. Here are a few highlights:
It was a wildly collaborative process. - Shop Talk S02E01: Navigating COVID Era Agreements
Having the support of honoring our contracts through the end of the (20/21) season made the ensuing conversations better. - Shop Talk S02E01: Navigating COVID Era Agreements
Concessions were always within the context of begin offered 100% of our pay…it turned discussions from can we do this to how do we do this. - Shop Talk S02E01: Navigating COVID Era Agreements
Guests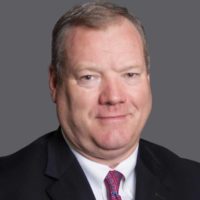 Pat serve as the President and CEO of The Andersons, a diversified company rooted in agriculture that conducts business across North America in the grain, ethanol, plant nutrient and rail sectors. The Andersons grows enduring relationships through extraordinary service, a deep knowledge of the market and a knack for finding new ways to add value as they have done for 70 years.



About Shop Talk
The official podcast of Adaptistration.com, Shop Talk invites captivating guests to talk about engaging topics connected to the orchestra business.

Shop Talk Archives | Shop Talk; Last Call Archives

Publication Schedule (subject to change #obvs)